Detailed Introduction Of The Key Tag
RFID key tags card is composed of a ABS casing, a chip coil and an epoxy resin filled with ultrasonic welding, and various special-shaped tags with various shapes are welded. Silk screen, jet coding, engraving code. Dustproof, waterproof, anti vibration.There are different shapes to choose from picture, and you can encapsulate all types of chips.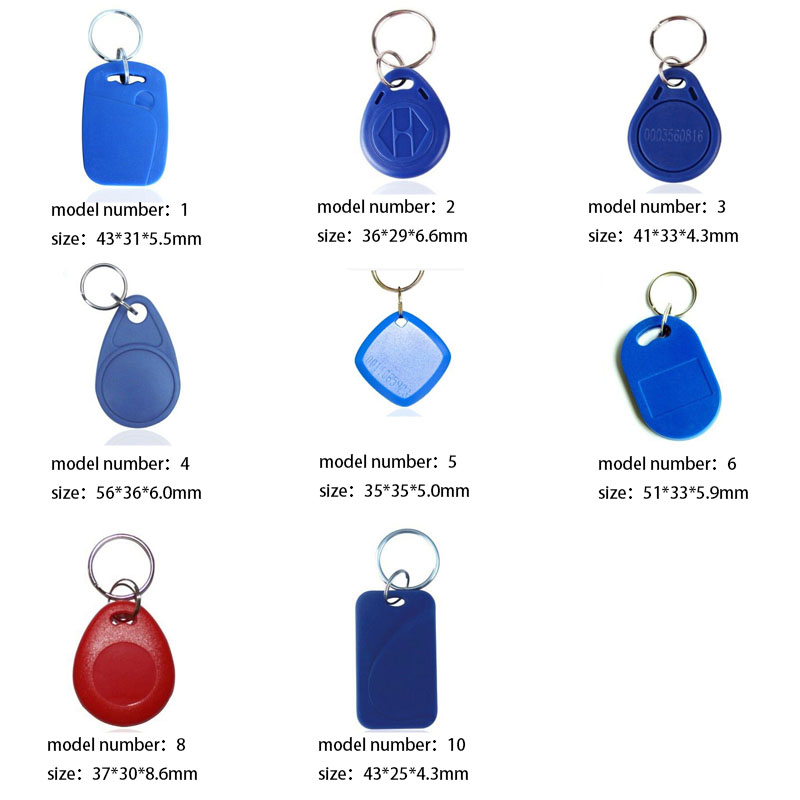 Index parameter
Packaging materials: PVC, ABS
Reading and writing distance: 1-3cm
Response frequency: 125KHz.13.56MHz
Size: (hot sale product size: 36*29*6.6mm and 41*33*4.3mm )Or customized
Color selection: yellow, blue, red, white, gray, green, black and other colors
Packaging process: ABS shell ultrasonic plastic welding
Quality: in line with ISO international standards
Characteristic
The appearance of small and exquisite, sturdy and durable, do not fade;
Products waterproof, shock resistant, anti-corrosion;
It can be hung on the key buckle, so it is easy to carry;
A variety of styles and colors to choose from;
Customer designs are available;
Can spray ID code, serial number. 10 default 8H-10D code injection.
Application range
Access control, attendance, identification, bus, parking, skiing, tickets, card payment, product identification, school management, community management, membership management, points, consumption systems.